I was mistaken by thinking that, as my kids grew older and gained their independence, I would have more free-time.
"Mom's Taxi Service" and laundry piles kept me the busiest.
Washing towels on a daily basis had been my gripe for several years. As my boys became teenagers, they had an increased awareness of hygiene, so their daily number of showers increased.
It was then, my problem became the "never-ending" dirty towel pile.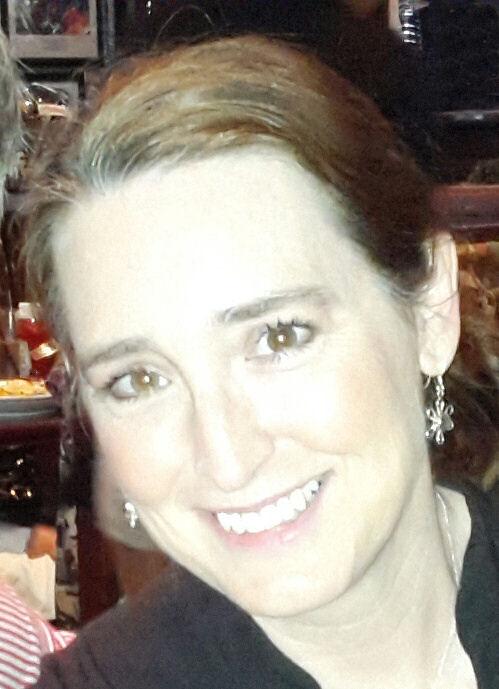 As a wife and mother of 3 sons, I was washing 9-11 towels DAILY (63-77 a week) !

I was finding towels in different rooms and on the floor, even though we were using different colored towels, sound familiar ?
We don't have 63-77 towels on hand at any given time, so washing them on a daily basis was a necessity.
The more people residing in your household or sharing a bathroom, the more difficult it is to keep track of "whose towel is whose" in order to prevent sharing . . . for this reason, we always reach for a clean towel !
During hotel stays, this problem is only exasperated when your Family is confined to a much smaller living space and sharing 1 or 2 bathrooms (on average). Organization is suddenly more difficult when you're provided with all white towels.
Hotels want you to think "green" and it's more cost-effective for them, so to encourage you to use fewer towels, you're given a maximum number allowed daily.
Help prevent the spread of GERMS & BACTERIA by never confusing YOUR Towel with others !
Robin Richmond Reichman ~ "Real

Housewives of Vancouver"



 
 
​​Harmandeep S in British Columbia:
Thank you so much for sending me both kinds of TOWEL TAG's.
We are using them on skating bag, lunch kits and of course towels. Thank you :)
Featured as a Smart-Mom-mies "Must-Have"



 

(in print magazine) www.Smart-Mom-mies.com



 
 
 
---
Stacey M-F. in West Palm Beach, Fl:
Thank you so much for my TOWEL TAG's, I Love them ! I have been telling everyone about them !
---
Angie C. in Harrisburg, Ill:
I love the towel tags. We are a large family and we do lots of traveling including camps and group outings. The towel tags would be perfect for these adventures. I love it for another reason as well. I am a mom who gets tired of picking up after the crew I think this could help teach responsibility and I do love that as well . . .
---
Suzanne K. in New Hampshire:

Just returned from Florida. Thank you so much for doing this, very much appreciated and the Tags worked so well seeing the Rental had towels all the same color !
---
Mary K. in New York, NY:

We'll be staying at a friends house over the Holidays. There will be many more people than bathrooms and your Towel Tags will make, what we thought was a problem, hassle-free !
---
Jo-anne M. in Flagstaff, AZ:
Happy to see another "mom" coming up with a brilliant idea !
---
Jackie R. in Tampa, FL:
Having your "Multi-Use" tags shipped as a Gift & really appreciate your gift wrapping option. I know these are just what they are looking for :)
---
Roma T. in British Columbia:
They have been such a time saver & love the fact that they don't damage my expensive towels.
---
Nickie P. in Charleston, SC:
I truly appreciate problem-solving items. This is one problem with towels or organization in general that all moms have in common, no matter the kids ages. What makes them even better is that I can personalize an array of items.
---
Marisol P. in Smithtown, NY:
I think this is an amazing idea.
---
Gina M. in Tigard, OR:
I'm giving the Towel Tags to my in-laws as a thank you gift. They have a big home with many bathrooms to host lots of guests. We just returned from our stay and thought this would be a perfect gratitude gift for the very reason you came up with the concept! :)
---
Mary P. in Morristown, NJ:
As it happened we really didn't need most of them for towels but they can be used on other things, I've found. I still use mine on towels while others are sharing the house.